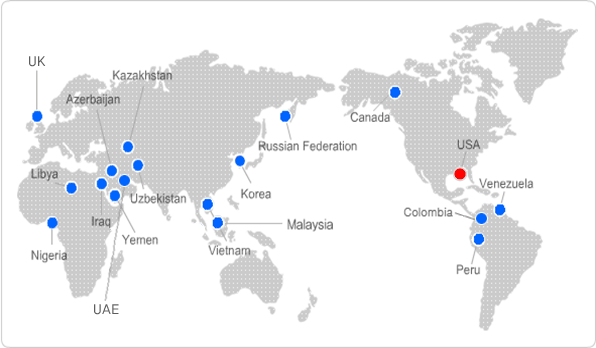 | | |
| --- | --- |
| | Ankor |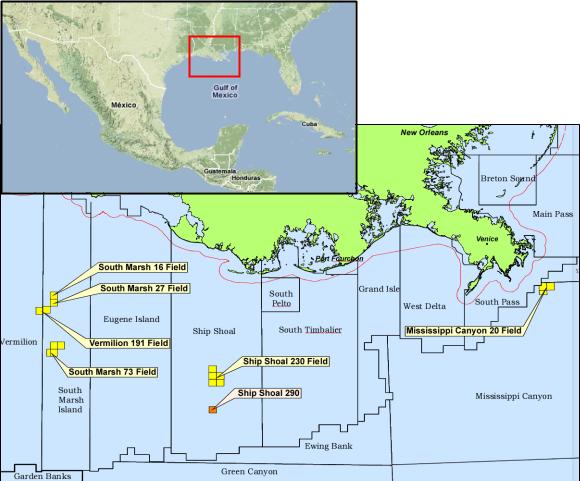 (In the end of 2021)
Phase
Block
Operator
Reporting to Gov.
Korea's Share
(%)
KNOC's Share
(%)
Korean Participant
Production
Ankor
KNOC
February 2008
80
51
KIM consortium
The Ankor offshore production asset is located on the shelf of Gulf of Mexico, one of the world's premier oil production regions. KNOC acquired the production asset from Taylor Energy in March, 2008.
With additional purchase of Northstar asset, Gulf of Mexico in 2011 and Parallel asset, Texas in 2011 respectively, the corporation operates in a number of onshore/offshore fields including MC21 through Ankor Energy, an affiliate operating company, producing 3,639 barrels daily as of the end of 2020. Total Proved and Probable reserves are estimated 28,344,922 barrels (as of the end of 2020)
Department Contacts Updated

| | | |
| --- | --- | --- |
| Updated : 2021-12-31 | Department : E&P Overseas Business Dept. II | Contacts : +82)52-216-3409 |
| | |
| --- | --- |
| | Eagle Ford |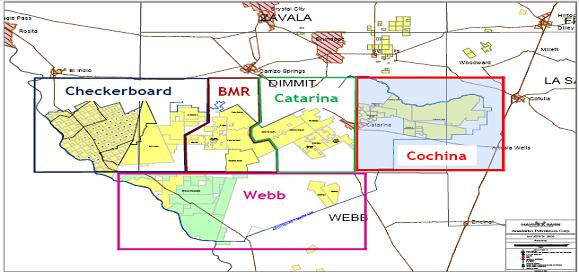 (In the end of 2022)
Phase
Block
Operator
Korea's Share
(%)
KNOC's Share
(%)
Korean Participant
Production
Eagle Ford
Mesquite Energy
23.7
23.7
-
KNOC acquired 23.7% of Eagle Ford owned by Anadarko in April 2011. It is KNOC's first participation in unconventional shale gas production. Daily output reaches approximately 22,723 barrels of oil equivalent per day in the end of 2022 for KNOC's portion.
In addition, a strategic partnership with Mesquite which has a technical edge in unconventional oil business presents the opportunity to enhance expertise and knowhow on unconventional oil. It would become a stepping stone to pursue another unconventional oil prospect projects.
Department Contacts Updated

| | | |
| --- | --- | --- |
| Updated : 2023-01-01 | Department : E&P - Overseas Business Dept. II | Contacts : +82)52-216-3403 |