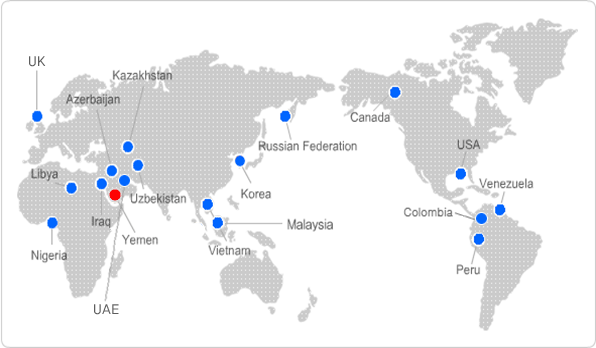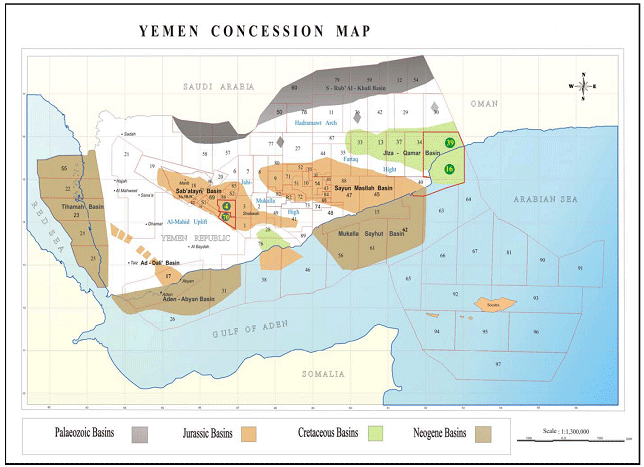 | | |
| --- | --- |
| | Yemen 70 |
| Phase | Block | Operator | Reporting to Gov. | Korea's Share | KNOC's Share | Korean Participants |
| --- | --- | --- | --- | --- | --- | --- |
| Exploration | 70 | Total | June 2005 | 25.65 | 12.35 | Samsung C&T Daesung |
In April 2005, KNOC concluded a PSC for Block 70, a 1,367 square kilometer onshore block near Block 4 in the middle of Yemen through direct negotiations with the Yemeni Government.
At present, a French oil company Total operates the block with 50.1125% of working interest. KNOC has a 12.35% interest while OMV of Austria has 19.2375% and YGCOG of Yemen, 5%. Samsung C&T and Daesung of Korea have 7.6% and 5.7%, respectively.
The first exploratory well drilling was performed from August 2008 to February 2009. In April 2015, Total(Operator) announced 'Force Majeure' due to Civil War in Yemen and Exploration works have been stopped.
Department Contacts Updated

| | | |
| --- | --- | --- |
| Updated : 2022-03-31 | Department : E&P Overseas Business Dept. I | Contacts : +82)52-216-3225 |
| | |
| --- | --- |
| | Yemen LNG |
Project
Reporting to Gov.
Korea's Share (%)
KNOC's Share (%)
Korean Participants
Yemen
LNG
Feb. 1997
21.43
1.06136
SK, Samwhan, Hyundai, KOGAS
KNOC acquired a stake of Yemen LNG(YLNG) which produces LNG in its Balhaf plant in southern Yemen with gas supplied from Block 18 in the Marib area. Facility has been shut-down since April 2015 declaring Force Majeure on account of civil war in Yemen
Facilities
Date of completion
Note
Plant
Train 1
Aug. 30, 2009
Production began on Oct. 15, 2009
First cargo on Nov. 7, 2009
Train 2
Mar. 31, 2010
Production began on Apr. 1, 2010
No. of Load
500 cargoes as of June 2015
Department Contacts Updated

| | | |
| --- | --- | --- |
| Updated : 2022-03-31 | Department : E&P-Overseas Business Dept. I | Contacts : +82)52-216-3228 |